MSOC - 9/19 vs. Furman & 10/3 vs. VT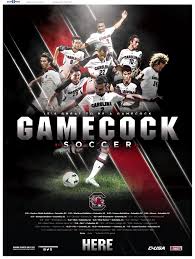 The CRFC Junior Academy program will feature at two University of South Carolina Men's Soccer matches this fall at Eugene E. Stone III Stadium.
The 12U & 11U Pools will serve as "Pitch Pals" (mascots) who will escort the Gamecocks and the opponents team onto the field for the pregame National Anthem.
9/19 vs. Furman, 7 pm
10/3 vs. Virginia Tech, 7 pm
CRFC players will wear their Maroon Jerseys, Black Shorts, and Maroon Socks for this event.
The 10U & 9U Pools will be able to take the field and participate in the "Kickin' It With Cocky" program as they will hold an intra-squad scrimmage at halftime of the men's matches.
9/19 vs. Furman, 7 pm
10/3 vs. Virginia Tech, 7 pm
CRFC players will wear one of two kits for the scrimmage:
Maroon Jersey / Black Shorts / Black Socks
Sky Blue/White Jersey / White Shorts / Sky Blue Socks