May 23-26, June 1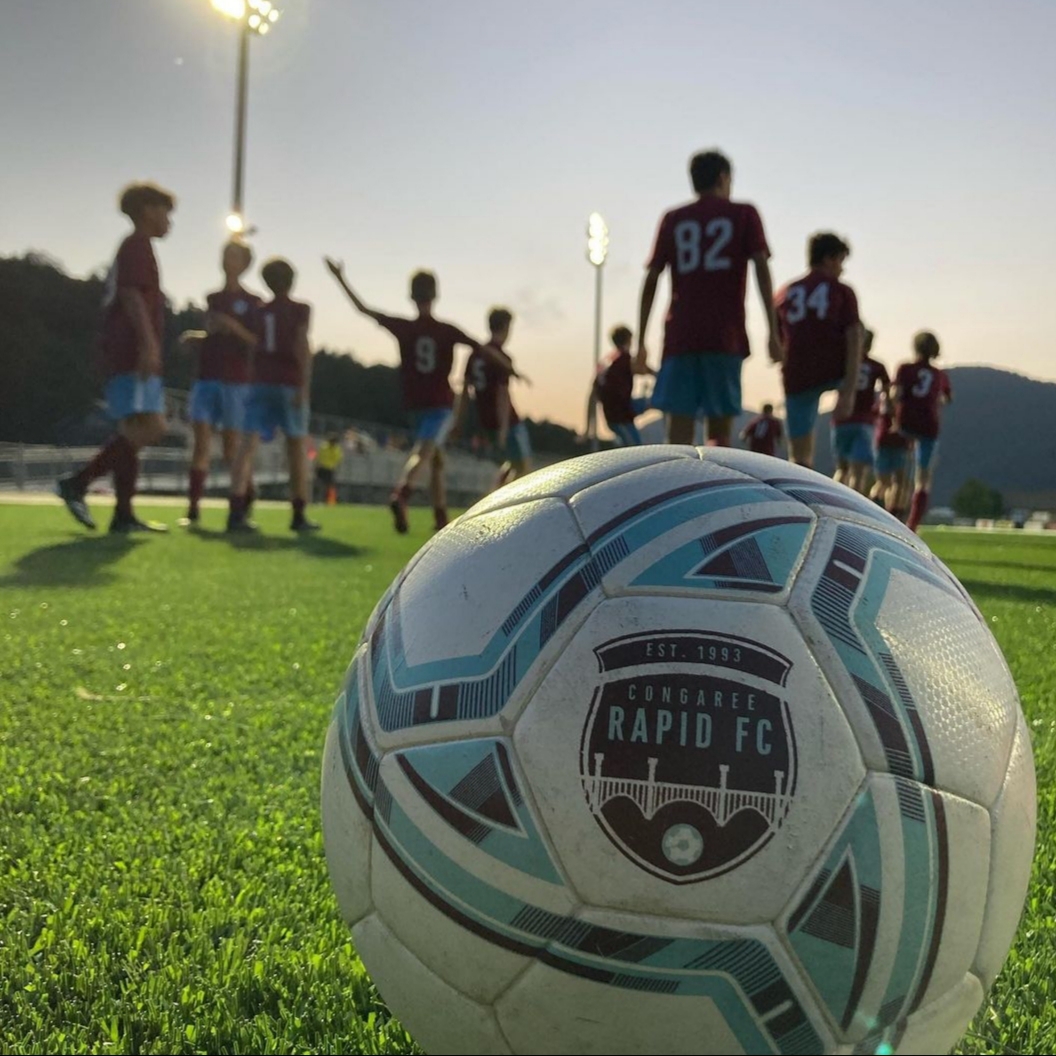 Boys - May 23 & 25
Select - 13U, 14U, 15U, 16U, 17U, 18U, 19U - 6:00-7:30 pm
Junior Academy - 9U, 10U, 11U, 12U - 6:15-7:30 pm
Girls - May 24 & 26
Select - 13U, 14U, 15U, 16U, 17U, 18U, 19U - 6:00-7:30 pm
Junior Academy - 9U, 10U, 11U, 12U - 6:15-7:30 pm
June 1
Boys Select - 13U, 14U, 15U, 16U, 17U, 18U, 19U - 5:30-6:45 pm
Boys Junior Academy - 9U, 10U, 11U, 12U - 5:30-6:45 pm
Girls Select - 13U, 14U, 15U, 16U, 17U, 18U, 19U - 7:00-8:15 pm
Girls Junior Academy - 9U, 10U, 11U, 12U - 7:00-8:15 pm
Information
All registration should be done online at this link: CONGAREE RAPID FC REGISTRATION
Players are encouraged to attend at least two sessions for a proper evaluation.
Players are responsible for wearing proper soccer attire - cleats, shinguards, shorts; as well as bringing their own water.
Check in for all age groups is 20 minutes prior to your scheduled start time under the green picnic shelter.
Players who register before May 9 will receive a training shirt.
West Columbia Soccer Complex - Field Assignments
Field 1 - 13U, 14U
Field 2 - Open
Field 3 - Open
Field 4 - 15U, 16U
Field 5 - 17U, 18U, 19U
Field 6 - 9U, 10U
Field 7 - 11U, 12U